SHARIYA - Ali Haji Ali is one of at least 10,000 civilians stranded on a mountain in northern Iraq, following a weekend offensive by Sunni extremists. Without food, water, or shelter, he and his family face a stark choice: die a slow death by starvation and dehydration, or descend the mountain and face militants who have sworn to exterminate them.
"We have been trapped here on the Sinjar Mountain for three days now," Ali said, speaking by telephone on Aug. 4. "ISIS has blocked our escape route to Kurdistan."
One of Ali's relatives, a seven-year-old boy, has already died on the mountain.
Iraq's latest humanitarian crisis began over the weekend, when extremist fighters calling themselves the "Islamic State" (formerly the Islamic State of Iraq and al-Sham, or ISIS) led an insurgent push into territory that had been controlled by Iraq's autonomous Kurdistan Regional Government (KRG). The offensive culminated in the takeover of several towns, including Sinjar, which has been home to about 150,000 members of Iraq's Yezidi minority.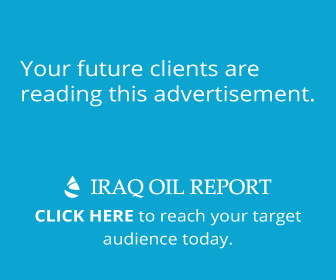 ISIS began its decisive attack on Sinjar at 3 a.m. on Aug. 1, coming along two different roads from the south, according to several residents who fled. By 6 a.m., the Kurdish Peshmerga were retreating.
Tens of thousands of Yezidis began to flee northward, up a mountain called Jabal Sinjar and toward Kurdistan, where they hoped to find refuge. They believed they would be given little mercy by ISIS militants, who consider the Yezidi religion - which is similar to Zoroastrianism - to be a form of devil worship.
Although many refugees made it to Kurdistan, many thousands of others, who left later or walked more slowly over Jabal Sinjar, did not. Before the refugees could descend, ISIS fighters and militants from local Sunni Arab villages closed in on the north side of the mountain.
"The villagers are really more dangerous than ISIS," said Qassem Hallo, 46, a businessman from Sinjar. "They are supporting ISIS and helped surround us."
Hallo said he had left Sinjar at dawn on Aug. 1, and escaped the mountain just before the road was blocked. Many of his relatives were not so lucky.
"My sister and ten members of my family have been on Jabal Sinjar for three days, with nothing. I have been able to call her, until recently when the phone went dead," Hallo said.
Along with more than 300 others, Hallo had found shelter in a school consisting of a dozen classrooms, in the Kurdish town of Shariya. In the school's small corridors, men paced back and forth silently. Nobody had any possessions, because they had no time to pack before they fled. As the temperature outside topped 45 degrees Celsius, women and children lay motionless on thin foam mattresses.
Tens of thousands of Sinjaris are not properly accounted for, and there could be well over 10,000 people trapped on Jabal Sinjar.
Unicef estimates that 40 children have already perished on the mountain. Vian Dakheel, a Yezidi MP, told Iraq's Parliament on Aug. 5 that 70 people have died there in total.
Evidence is mounting that ISIS has already committed massive atrocities against the civilians who were further behind, and could not make it up to Jabal Sinjar. Several refugees at the school in Shariya said that around 300 men had been executed on the road north of Sinjar as they tried to flee.
On Aug. 5, people claiming to be members of ISIS posted photographs online purporting to show Sinjaris being executed by ISIS militants. It was not immediately possible to verify the authenticity of those photographs.
Many refugees in Shariya were in regular contact with relatives still in Sinjar. They said that the militants had promised to spare the lives of any civilians who agreed to convert to ISIS's radically distorted version of Islam.
But those promises appeared to be hollow.
"They killed 300 people in Sinjar who they said they would forgive because they said they would convert," said Borham Hawas, 22. His account was corroborated by several other refugees, who had heard the same story from relatives who were still in Sinjar.
Several Sinjari refugees also said that around 70 women and girls had been abducted by the group, and had been taken to Tal Afar - another town in the northern part of Ninewa, which was taken by ISIS in June.
"The innocents of Sinjar were slaughtered. Men were killed and women have been taken as slaves," Dakheel said in an address to Parliament, before breaking down in tears.
"They took the pretty ones first, so we know what they are doing," said one elderly man. "The situation for all of us is dire. Many of us are waiting for doom, waiting to die."
Yezidis have been in Iraq for centuries, but have consistently faced ridicule, persecution, and punishment for their religious beliefs. In recent years, they have found tenuous refuge in towns along the contested border between Kurdistan and the rest of Iraq.
Yezidis have been regularly targeted for killing and kidnapping since 2003. Two massive car bombs in August 2007 killed nearly 800 on the outskirts of Mosul, and tens of thousands left Iraq as a result of ill treatment over the last decade. About 400,000 Yezidis still remain in the country.
Their situation grew even more dire in June, when militants led by ISIS launched a major offensive. Federal Iraqi security forces retreated in droves, and Kurdish Peshmerga forces pushed southward, attempting to fill some of the security vacuum.
But the Peshmerga are now thinly stretched along a roughly 1,000 mile hostile border. Moreover, the ISIS-led insurgents have benefited from an infusion of weaponry, having seized much of the fleeing Iraqi Army's American-made vehicles, weapons, and equipment.
In the face of their advance, it is civilians who are suffering the most. The school in Shariya is one of many makeshift homes for refugees.
"Yesterday around 500 families came to this building to shelter. While the UN registers people and does their administration we come here to give people basic supplies. No one else can or will help," said Abdulwahid Salem, a team manager with the Barzani Foundation, an NGO funded by Kurdistan's President which assists displaced people and refugees.
Salem says the Foundation estimates 200,000 people fled Sinjar and there are 3,000 families displaced to Shariya alone. Many of those not staying at the school have packed into the homes of residents who have offered help.
Hundreds more settled into another school that is still under construction - a large concrete shell without windows, electricity or plumbing. During a visit to the school, on Aug. 4, children stepped over over piles of steel rebar and rubbish, clamoring for juice from NGO workers. Families huddled together and stared out of the empty window frames.
Some 5,000 other Sinjaris have settled at the Bajet Kandala transit camp near Zakho town, run by the UNHCR, according to Saadollah Abdullah, the camp manager. NGO sources also say at least 200 Yezidi families are staying at the temples of Lalish, the spiritual home of the Yezidi faith.
Through the pall of despondency and shock, many refugees expressed anger that western powers and the UN appear to be looking on dispassionately while innocent civilians are displaced and minorities are threatened with extermination. Many Yezidis also said their trust has eroded in the Kurdish security forces, even though the Peshmerga have launched a counter-offensive to dislodge ISIS from Sinjar and rescue those trapped on the mountain.
"We don't think that the government of Iraq or the government of Kurdistan can conquer ISIS," said Heman Atto, a student. "They have the most advanced weapons. They hate us, they hate our religion. In one week, two weeks, they will come."
Iraq Oil Report Attribution Policy
All sources quoted or referenced spoke to Iraq Oil Report directly and exclusively, unless stated otherwise. Iraq Oil Report typically grants anonymity to sources that can't speak without risking their personal safety or job security. We only publish information from anonymous sources that we independently corroborate and are important to core elements of the story. We do not provide anonymity to sources whose purpose is to further personal or political agendas.
Iraq Oil Report Commitment to Independence
Iraq Oil Report strives to provide thoroughly vetted reporting and fair-minded analysis that enables readers to understand the dynamic events of Iraq. To meet this goal, we always seek to gather first-hand information on the ground, verify facts from multiple angles, and solicit input from every stakeholder involved in a given story.
We view our independence as an integral piece of our competitive advantage. Whereas many media entities in Iraq are owned or heavily influenced by political parties, Iraq Oil Report is wholly owned by several of its employees. In a landscape that is often polarized and politicized, we are able to gather and corroborate information from an unusually wide array of sources because we can speak with all of them in good faith.
To fund this enterprise, Iraq Oil Report depends on revenue from both advertising and subscriptions. Some of our advertisers and subscribers ‐ including companies, governments, and NGOs ‐ are also subjects of our reporting. Consistent with journalistic best practices, Iraq Oil Report maintains a strict firewall that removes business considerations from editorial decision-making. When we are choosing which stories to report and how to write them, our readers always come first.