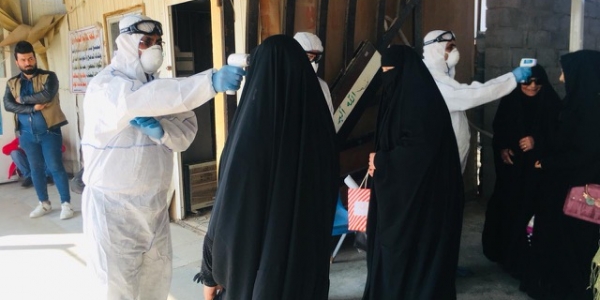 Government efforts to contain the spread of coronavirus are increasingly affecting oil sector logistics, trade, and supplies of fuel and basic goods.
Prime Minister-designate Mohammed Allawi's partial list of proposed Cabinet positions has been made public.

The person tapped to lead Iraq's next government digs into the energy sector details of the plan he submitted to Parliament, ahead of a vote on his Cabinet.
In the midst of an unpredictable protest movement, Iraq's oil sector has avoided output disruptions and plans are on track for developing new production and export capacity.

Iraq's second-largest city is rebuilding, neighborhood by neighborhood, despite an uncertain trickle of government funding and fluctuations in political leadership.
Energy
More in Energy

Bashir Murad oversaw fields in the far reaches of northwest Iraq while developing high-level credentials with Baghdad.
Politics
More in Politics

Whenever the media office of the Council of Ministers releases decisions of the Cabinet, Iraq Oil Report publishes a translation from the original Arabic.
Security
More in Security
Less than a week after it was shut in, Nassiriya is back in operation following an agreement between the Dhi Qar Oil Company and local tribes demanding jobs.