April oil revenues drop slightly despite increased exports
Because of weaker global oil prices, Iraqi oil revenues dropped 5 percent even though exports ticked upward.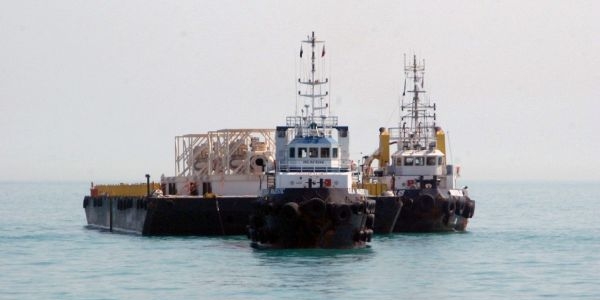 Tugboats position a single point mooring (SPM) buoy in the Basra Gulf in January 2012 as Iraq expands its export capacity. (ALI ABU IRAQ/Iraq Oil Report)
Iraq posted a slight increase in oil sales last month, around 21,000 barrels per day (bpd) more than in March, but revenues fell by about 5 percent as global crude prices slightly weakened.
Nationwide exports averaged 3.389 million bpd in oil exports in April, up from 3.367 million bpd in March, according to an Iraq Oil Report analysis based on federal export figures from the Iraqi Oil Ministry and northern pipeline export data provided by industry officials. *
This content is for
registered users
. Please
login
to continue.
If you are not a registered user, you may purchase a
subscription
or sign up for a
free trial
.