Escalating protests disrupt Dhi Qar energy sector
Political upheaval and unabated protests have once again boiled over, shutting down the Nassiriya refinery and causing fuel shortages.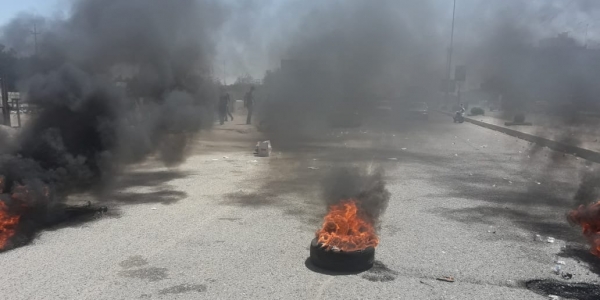 Unpaid teachers shut down access to the Dhi Qar province finance department on April 5, 2021, joining protests of workers and unemployed from multiple sectors. (STAFF/Iraq Oil Report)
NASSIRIYA - Protests at energy facilities in Dhi Qar have shut down the Nassiriya refinery, causing local fuel shortages and other disruptions that highlight political chaos and social instability in the province.
The demonstrations have not caused any oil production to be taken offline so far, according to local industry officials, but they do appear to be spreading throughout Dhi Qar and increasingly affecting the energy sector.
This content is for
registered users
. Please
login
to continue.
If you are not a registered user, you may purchase a
subscription
or sign up for a
free trial
.