Fallujah civilians trapped in humanitarian catastrophe
With the city under siege, an estimated 90,000 residents are threatened by starvation, indiscriminate shelling and IS brutality – and they cannot leave.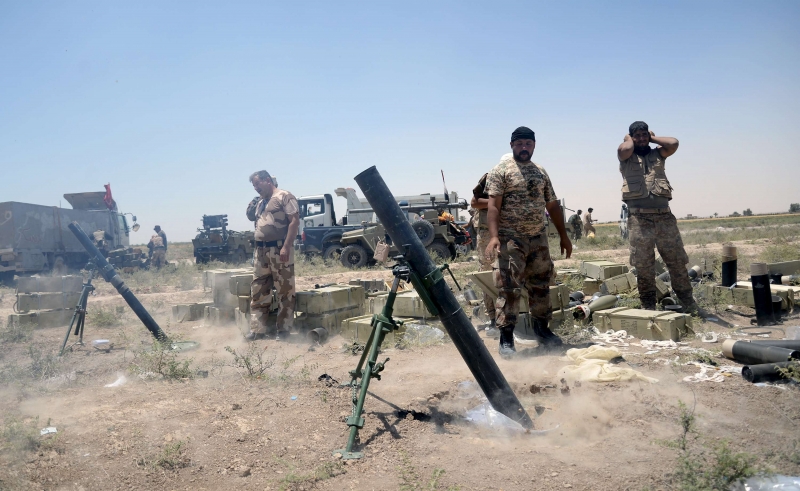 Paramilitary troops operating under the Iraqi government's al-Hashid al-Shabi (Popular Mobilization) program launch a mortar toward Islamic State militants north of Fallujah on July 6, 2015. (STRINGER/Reuters)
ERBIL - Tens of thousands of Fallujah residents are trapped in a humanitarian catastrophe – ravaged by starvation, bombarded by artillery shells, and prevented from fleeing.
Fallujah was the first major city in Iraq captured by the self-proclaimed Islamic State (IS), more than 27 months ago, but conditions have recently become much worse, according to Iraq Oil Report interviews with several residents, as well as security and political officials.
This content is for
registered users
. Please
login
to continue.
If you are not a registered user, you may purchase a
subscription
or sign up for a
free trial
.