Fatal explosion at Bai Hassan field
Three workers died when a leaky storage tank exploded at the largest oil field operated by the KRG.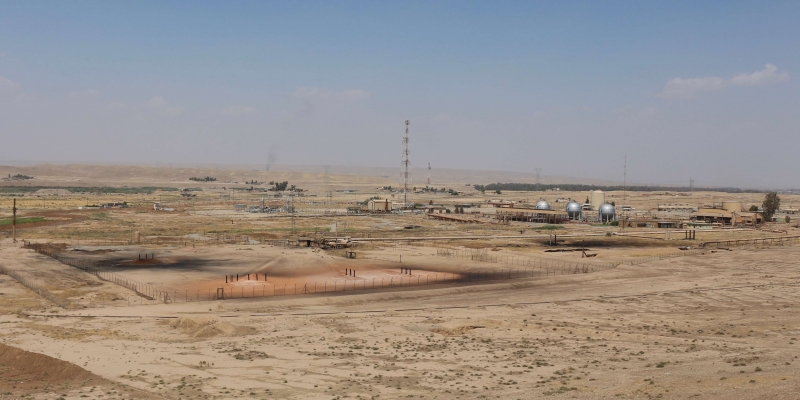 The Bai Hassan South gas-oil separation plant in the Sargaran sub-district of Kirkuk province, Aug. 25, 2015. (PATRICK OSGOOD/Iraq Oil Report)
UPDATE: An earlier version of this story, citing a worker at Bai Hassan, said that KRG Deputy Prime Minister Qubad Talabani and Minister of Natural Resources Ashti Hawrami were due to be touring the field on Monday, around the time of the accident. A senior KRG official later said there had been no such plans.
KIRKUK - An explosion Monday afternoon at the Bai Hassan oil field killed three workers and set a large fire.
A welding team inadvertently ignited a leak near storage tanks at the Bai Hassan South processing station, which is responsible for handling about 70,000 barrels per day (bpd) of oil production, according to an engineer at the site.
This content is for
registered users
. Please
login
to continue.
If you are not a registered user, you may purchase a
subscription
or sign up for a
free trial
.