Iraqi exports keep climbing as OPEC quotas ease
Nationwide exports hit their highest monthly average since May 2020.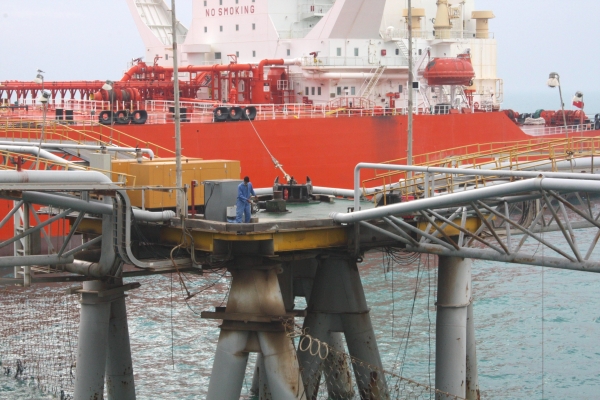 A worker stands at the al-Basra Oil Terminal (ABOT), one of Iraq's major export outlets, February 2010. (BEN LANDO/Iraq Oil Report)
Iraq's nationwide oil exports increased by 130,000 barrels per day (bpd) in September,* a sign that the country continues to bring supply back online in response to easing OPEC-plus quota policies.
The federal government's oil sales averaged 3.081 million bpd, up from 3.054 million bpd in August, for a total of $6.777 billion in revenue, according to preliminary figures released by the Oil Ministry.
This content is for
registered users
. Please
login
to continue.
If you are not a registered user, you may purchase a
subscription
or sign up for a
free trial
.