Kurdistan, Exxon gain key ally in Mosul
The governor of Ninewa province, once an opponent of Exxon's KRG contracts, now says joint oil development could help ease tensions in disputed territories.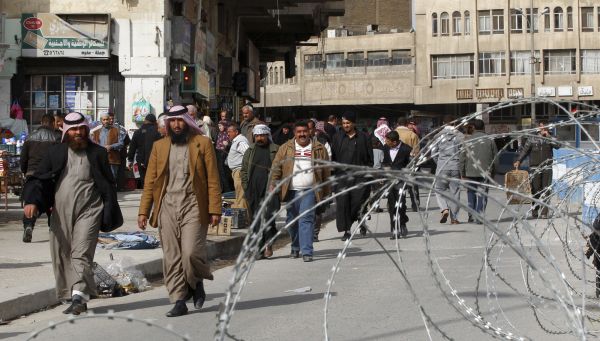 Residents walk near razor wires in the city Mosul on March 12, 2012. (MOHAMMED AMEEN/Reuters)
MOSUL - The governor of Ninewa province now supports the deals signed in October by ExxonMobil and the semi-autonomous Kurdistan region to explore for hydrocarbons in disputed territories.
With the endorsement of Governor Atheel Nujaifi, the Kurdistan Regional Government (KRG) has won a powerful ally in its fight with Baghdad over oil rights. ExxonMobil has also gained a significant assurance that it will be able to operate without violent opposition from local leaders.
This content is for
registered users
. Please
login
to continue.
If you are not a registered user, you may purchase a
subscription
or sign up for a
free trial
.