March exports strong despite disruptions
Iraq's oil sector is showing resilience amidst political and financial crises, exporting more than 3.2 million bpd for the fifth straight month.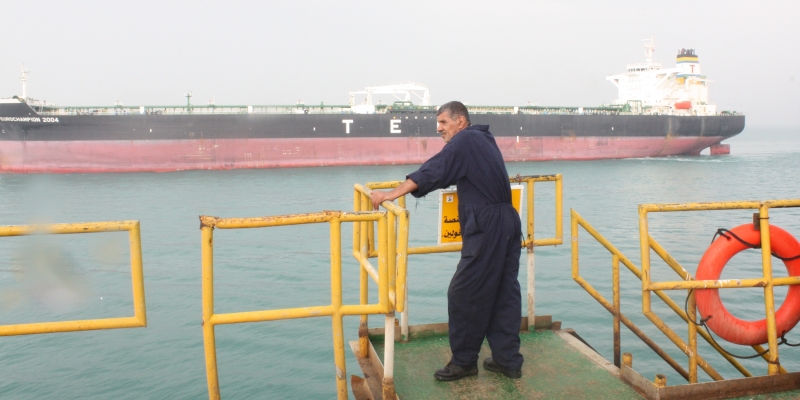 An Iraqi oil worker at the al-Basra Oil Terminal waits for a tanker to dock on Feb. 21, 2010. (BEN LANDO/Iraq Oil Report)
Iraq Oil Report is now offering a new subscription service: the Iraq Oil and Financial Dataset. Click here for a free sample of the spreadsheets and data-driven analysis that underpin our industry-leading coverage of Iraq's oil sector.
Iraqi federal government revenues increased in March due to higher oil prices and exports, though political and economic problems continue to weigh on the country's oil sector.
The Oil Ministry said it exported 101.9 million barrels in March - which works out to an average 3.287 million barrels per day (bpd) - up from 3.224 million bpd in February. The average sale price was about $28.4 per barrel, the ministry said, yielding a monthly total of $2.894 billion.*
This content is for
registered users
. Please
login
to continue.
If you are not a registered user, you may purchase a
subscription
or sign up for a
free trial
.