Q&A: Oil Minister Jabbar al-Luiebi
Iraq's Oil Minister is bullish on the country's production targets setting another record this year.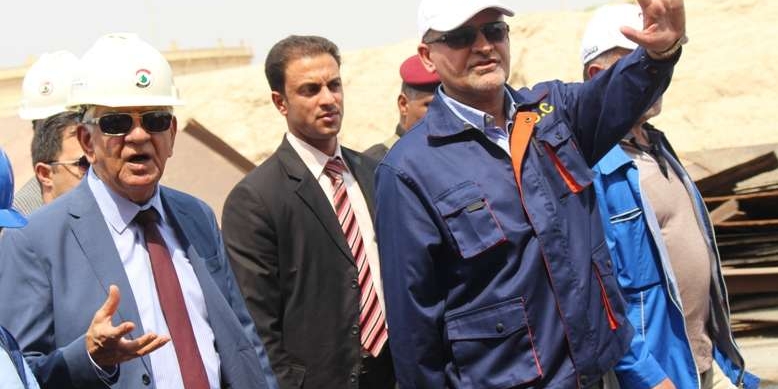 Iraqi Oil Minister Jabbar Ali al-Luiebi (left) during a tour of the South Oil Company's Zubair warehouses on Aug. 27, 2016. (ALI AL-AQILY/Iraq Oil Report)
WASHINGTON, DC - By the end of the year, Iraq plans to shatter the record-setting benchmarks it achieved in 2016 for both oil and gas production.
Despite an OPEC agreement to limit global supply, Oil Minister Jabbar Ali al-Luiebi said Iraq will reach 5 million barrels per day (bpd) of oil in 2017, and capture 1.36 billion standard cubic feet per day (scf/d) of gas.
This content is for
registered users
. Please
login
to continue.
If you are not a registered user, you may purchase a
subscription
or sign up for a
free trial
.