KALAR/SULAIMANIYA - Protests around Sulaimaniya erupted into violence over the weekend, resulting in at least six deaths and fueling an escalation of the political conflict surrounding Massoud Barzani's claim to continue functioning as president.
Unarmed but violent protesters attacked around a dozen offices of the ruling Kurdistan Democratic Party (KDP), setting fire to at least six of them. In many cases, guards shot at protesters; at least five protesters were killed and more than 30 injured; one guard was killed and several more were injured.
The incidents prompted the KDP - led by Barzani, who has continued acting as president amidst a political stalemate, after the Aug. 19 expiration of his term - to unilaterally expel the Gorran party from a nominal unity government, deepening a political crisis that now threatens to tear open old wounds that once divided eastern and western Kurdistan into warring cantons.
Protests and strikes have gradually spread across Sulaimaniya province over delays to salary payments for government workers. Demonstrators have also complained more generally about the failure of government leaders to resolve a political crisis resulting from Barzani's decision to remain in office.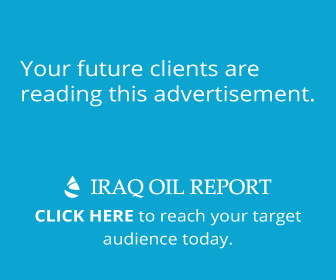 The violence began Friday in Qalad Dze, a small town in Sulaimaniya province, when three protestors were shot dead and more than 20 more were wounded outside the main KDP office. KDP guardsmen fired on the crowd after protestors began throwing stones, according to eyewitnesses. One of the people killed was identified by one protestor as a 13-year-old boy.
After KDP staff fled, the enraged demonstrators burned down the building, as well as another KDP office.
A curfew is now in force, the town's security committee said Sunday, closing cafes and teahouses.
Another protest turned deadly on Saturday in Kalar, 130 kilometers south of Sulaimaniya city, when an enraged crowd descended on a KDP office. In an incident directly witnessed by Iraq Oil Report, guards shot and killed two protestors, and one guard was killed.
The guard was identified by several KDP officials as Osman Adnan.
KDP leaders subsequently ordered party-aligned Asayesh intelligence officers from Khanaqin and Peshmerga soldiers at the front lines in Kirkuk province to redeploy to Kalar. Dozens of protestors and several guards have been injured as KDP guards under mob attack fired bursts of AK-47 rounds into crowds over the course of chaotic street fighting.
In several other towns throughout Sulaimaniya province, KDP offices were overrun, ransacked and burned down by angry mobs, mostly consisting of young men.
On Sunday, violent protests continued for a third day in Sulaimaniya city, with rock-throwing demonstrators facing off against police and security forces. Police set up security blockades to protect the KDP's main office, on Salim street, from attack. Dozens of injured protestors and police have been treated in the town's emergency hospital, where non-essential staff are on strike over delayed pay.
On Monday the city is was on lockdown, with hundreds of police in riot gear patrolling the streets.
Pitched street battles between demonstrators and KDP members also took place in Said Sadiq, east of Sulaimaniya city, according to a local eyewitness. Rocks thrown by both sides injured around two dozen people.
The ferocity of the protests outstrips a series of demonstrations in Sulaimaniya in 2011, when 11 demonstrators were shot dead in chaotic protests against government corruption and mismanagement. The scale of the violence has caught the KRG off guard, and dramatically weakens the region's government ability to act in the face of multiple overlapping political, economic, administrative and security crises, including an ongoing war against Islamic State militants.
"In the time when the Kurdistan Region goes through a difficult situation, leads a fierce war against the most barbaric enemy of humanity, and faces severe crisis and challenges, the public demonstrations have, unfortunately, turned into violence in some places, that caused civilian casualties," the KRG said in a statement Friday.
On Sunday the Ministry of Peshmerga released a statement imploring people to "peacefully demand their legitimate rights and avoid attacks against party and government institutions so we can continue defending our land with the same morale and resolve." Barzani posted to Twitter on Friday that he had "asked all KRG authorities/political parties to show restraint."
Iraq's Prime Minister Haider al-Abadi also tried to intercede on Saturday, calling for "all political forces in the region to make the utmost effort in order to maintain security and stability and calm and resolve problems through constitutional and legal methods of dialogue and to avoid resorting to force."
Haval Ibrahim, spokesman of Garmean Administration, the area covering KIfri and Kalar towns, said political parties met with local officials to try to reduce future clashes, but agreed they could not control the tension on the streets.
In Chemchemal, protests started on Sunday for the third day running, with a crowd marching on the main KDP office in the town. Unlike previous days, KRG police and Asayesh protected the building from attack, according to Amanj Mohammed, the town mayor.
Residents had become enraged after municipal workers went on strike, leaving reeking piles of trash piled up on street corners. A contractor from Sulaimaniya later came Sunday to clear the trash. And on Monday KDP personnel left their office, according to Saidgul Abdullah, a local official with the Patriotic Union of Kurdistan (PUK).
Similar incidents have broken out in Halabja and Penjwin, where police held back protestors from attacking the main KDP offices.
A crowd in Darbandikhan blocked the main highway between Sulaimaniya city and Kalar, according to Burhan Jaff, an NGO activists who participated in the protest.
Other protests and strikes have been conducted peacefully. In Koya, a large town on the border between Erbil and Sulaimaniya provinces, large rallies by teachers have been held. Protestors there have called for the resignation of the government and have sung revolutionary songs recalling the liberation of Kurdish towns from Saddam Hussein in the 1990s, but the rallies have been peaceful. In Rania, close to Qalad Dze, public sector workers have also protested peacefully.
In Kifri, protests have been peaceful, with a large rally again held on Sunday, according to an official from the mayor's office. Both a local NGO activist and a political party leader said several protestors on Sunday tried to rally a crowd gathering outside the Kifri bank to attack the local KDP office and oil company operations, but were shouted down.
Since then, protests have been halted because of concerns that future protests may also lead to violent attacks against local KDP offices, according to local NGO activist and protest organizer Shamal Rauf.
The nearest oil company operating to Kifri is Canada's WesternZagros, which is producing small volumes of oil for export by truck from the Sarqala field.
Strikes continue by public servants across most departments across Sulaimaniya province, incapacitating many government services, and on Sunday the Parwezkhan border crossing with Iran, a key crossing for oil and refined products, was closed due to a strike by unpaid customs workers. Finance Minister Rebaz Hamlan announced last week that teachers would get a salary payment today, though their pay would still remain three months in arrears.
In Sulaimaniya on Saturday, group of young men threw rocks ad paving stones at the offices of Rudaw, a news network aligned with Prime Minister and KDP deputy chief Nechirvan Barzani, forcing the office to close.
Arez Mohammed reported from Kalar. Mohammed Hussein reported from Sulaimaniyah. Hersh Seidgul reported from Chemchemal. Patrick Osgood and Rawaz Tahir reported from Erbil.
Iraq Oil Report Attribution Policy
All sources quoted or referenced spoke to Iraq Oil Report directly and exclusively, unless stated otherwise. Iraq Oil Report typically grants anonymity to sources that can't speak without risking their personal safety or job security. We only publish information from anonymous sources that we independently corroborate and are important to core elements of the story. We do not provide anonymity to sources whose purpose is to further personal or political agendas.
Iraq Oil Report Commitment to Independence
Iraq Oil Report strives to provide thoroughly vetted reporting and fair-minded analysis that enables readers to understand the dynamic events of Iraq. To meet this goal, we always seek to gather first-hand information on the ground, verify facts from multiple angles, and solicit input from every stakeholder involved in a given story.
We view our independence as an integral piece of our competitive advantage. Whereas many media entities in Iraq are owned or heavily influenced by political parties, Iraq Oil Report is wholly owned by several of its employees. In a landscape that is often polarized and politicized, we are able to gather and corroborate information from an unusually wide array of sources because we can speak with all of them in good faith.
To fund this enterprise, Iraq Oil Report depends on revenue from both advertising and subscriptions. Some of our advertisers and subscribers ‐ including companies, governments, and NGOs ‐ are also subjects of our reporting. Consistent with journalistic best practices, Iraq Oil Report maintains a strict firewall that removes business considerations from editorial decision-making. When we are choosing which stories to report and how to write them, our readers always come first.