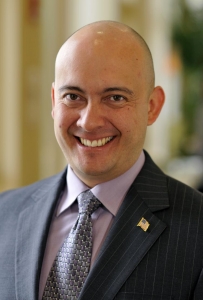 The covid-19 pandemic has posed unprecedented challenges for companies in Iraq's energy sector: the logistical hurdles are mounting, yet their work on the ground continues.
One problem is simply how to move personnel safely into and out of the country. Companies face shifting government policies on visas, quarantine procedures, and testing requirements — as well as uncertainty over how those regulations will be interpreted and enforced on the ground.
FronteraSky has operated in Iraq for years, working for a variety of contractors largely in the defense industry. Now, they are leveraging their expertise to help international oil companies and services companies with integrated solutions, from acquiring visas and navigating immigration procedures, to arranging private and charter flights, to quarantine and covid-19 testing.
Iraq Oil Report spoke with FronteraSky President Carlos Barbosa to discuss the best practices his company has established for navigating transportation logistics in the pandemic era.
Iraq Oil Report: Let's start by discussing some of the lessons you've learned operating in Iraq. Can you tell us about FronteraSky's operations in the country to date?
Carlos Barbosa: FronteraSky is a member of a group of companies called New Frontiers World, which has been operating in Iraq since 2010. Our businesses include an immigration and legal advisory company, as well as FronteraSky, which focuses on logistics and transportation for oil and gas companies and defense contractors.
We currently provide services to the "who's who" of the defense contractors operating in country, as well as their subcontractors. We pride ourselves on integrated solutions: transportation services in and out of country, immigration services, work permits, all the necessary and quite complex paperwork and permits from the government of Iraq — as well as the government of Kurdistan, which as you know is a different legal regime. And we do those services for literally thousands of expat workers on a daily basis. That's who we are.
As for the lessons we've learned in Iraq over the past decade — the first lesson is that Iraq never stands still. What was the norm or the standard procedure last year could be totally different tomorrow, and that might change the day after that. Some of these changes are communicated in the kinds of written policies that are familiar to multinational companies. But many of these operational realities — which are essential to understand if you need to manage a flow of personnel — you can only learn about by having a constant presence on the ground.
Another lesson is that the opportunity is tremendous. It's one of the last frontiers, not just in the defense and oil and gas sectors, but many others — telecom, IT, aviation, you name it. There is so much history here, but the country is also being born in front of our eyes.
IOR: What do companies need to know about complying with Iraq's regulations around covid-19? And beyond compliance, what else do companies need to be thinking about to keep personnel healthy and safe?
CB: The first thing to know is that these regulations are changing, sometimes daily. And there is no single set of regulations. There are regulations for Kurdistan that are not applicable in federal Iraq, and vice versa. And they keep changing. One day the airspace may be closed and blocked, and two weeks after that it's totally open and no restrictions whatsoever. You really need to keep your ears to the ground. We rely on our staff and our networks in the country to give us information in real time that is actionable and reliable.
Right now the main covid-19 regulation, which is affecting oil and gas companies along with everyone else, is you need to show a negative test result at passport control in order to get an entry stamp. Of course, that's on top of the other documentation and immigration procedures from before the pandemic.
After that, personnel are quarantining for 14 days. The government doesn't enforce this as a requirement, but it's a best practice that most international companies have instituted. At the end of the quarantine period, employees take a PCR test before they start working.
IOR: What are the best practices you've seen for handling this quarantine period?
CB: We're helping clients with this right now. For almost everyone, the quarantine protocol is an absolute necessity, even if it's not a government requirement. If you have an oil camp somewhere, isolated from the general population, you really want to make sure you're not bringing covid-19 into that operation. The potential disruption would be dramatic.
Some companies are solving this problem by creating man camps outside of their facilities that are segregated for the purpose of quarantine. But if that's not already there, trying to build something like that immediately is rather costly and impractical.
What we have done instead is that we have created a remote quarantine service in Dubai. Your employees enter a bubble for the same 14-day period, at location certified for quarantine by the UAE government. After those two weeks are up, we conduct secondary testing. Assuming everyone is negative, we bring them to the airport, on our aircraft — without breaking the bubble — and then fly them to Iraq.
If it's a military base, we land at the base. If it's a commercial airport, we manage the transfer from the plane to our own sourced buses — again, without breaking the bubble — taking them directly to the oil field. This negates the necessity of having a secondary man camp in Iraq that's dedicated to quarantine.
IOR: Even in "normal times" Iraq can be a difficult place to navigate. Just getting a visa can be daunting. How does FronteraSky approach this kind of challenge?
CB: The most important aspect to success in a challenging environment is having the right partners by your side. The bureaucracy is tough, there is no doubt about it.
There are only two ways to handle it with any kind of speed and efficiency. The first way involves cutting corners and compromising your ethics. The second way — our way — is to rely on long-standing relationships. Good relationships are extremely important, and it's equally important to establish a reputation of ethical behavior. We've spent 10 years making friends and earning trust on the ground.
IOR: When you need 10 different stamps and approvals on a government document, you already know the 10 people who need to put their signatures on it.
CB: Exactly. That's our bread and butter.
And look, there are still a lot of cowboys out there, but that's not us. For one thing, it's just not who we are. But also, we understand what our clients need. Everyone from Defense Department contractors to oil and gas companies need to ensure they're FCPA-compliant, and we hold ourselves to the highest standards. Not everyone can do that and also operate efficiently.
Beyond any individual service, the biggest thing we offer our clients is our experience. Whatever company we're working with, we start where they need to start. Entity formation, setting up local offices? We've done that. Setting up joint ventures, franchises, securing real estate. We've walked our clients through all of that. So it's really an integrated set of services we offer — from setting up your presence in Iraq, to managing the day-to-day logistics of regulatory and legal compliance, to moving personnel into and out of the country.
IOR: Let's say I'm used to arranging transportation via commercial flights. What do I need to know about private aviation and charter flights?
CB: The first thing to know is that there is another way. Many people don't even consider it because they think it's going to be extremely difficult and extremely expensive. But we make it accessible.
Many companies do rely on charter flights, and they do it for a few reasons. First is flexibility. They can transport people when they want, where they want. They have control. We can land workers almost exactly where they need to be. If we're talking about a military installation with an airstrip, we don't have to go to a commercial airport anywhere. If a company is bringing workers to an oil field, we can land at any decent airport — not necessarily where major airlines are flying.
And especially now, it's safety. You can't have a safe bubble of transportation for your personnel on a commercial flight, if they need to sit amongst 250 other people and who knows what sort of infectious reality they're in. As a chartering service, we can control all passengers, maintain a quarantine bubble, and avoid the kind of risk you're exposed to in a commercial airport.
IOR: What's the process for making these arrangements? How much lead time do I need? What kind of a premium should I expect to pay compared to commercial business travel?
CB: Two weeks of advance notice is the norm. That's what we'd usually need to get permits and authorizations from the Civil Aviation Authority. And, if it's a flight to a military base, there are also military approvals. So, two weeks and we're more than good. If there's an emergency, we can do it in less time than that.
In terms of cost, there's a premium to be paid, probably yes. But if we're talking about fairly substantial number of employees, that won't be extreme — maybe a 30 to 40 percent premium, if we're talking about a charter flight of 100 or even 50 people.
For companies that are moving fewer personnel, we've also seen them group together and charter a flight with us so that they can divide the costs among more heads. There's a very good business case for the use of charter flights, both in terms of efficiency and risk management. Especially in a time of pandemic, everyone is facing elevated risks — it makes a lot of sense to mitigate every source of risk that's in your control.
MJ: It's also important to note that, while we do specialize in immigration services, we also support international companies on the ground in Iraq in many other ways: entity formation, real estate, dispute resolution and legal services. Also, we work hand-in-hand with our sister company, FronteraSky, which provides travel solutions for companies transporting personnel in and out of Iraq.
IOR: Thank you for taking the time to speak with us.
CB: Thank you. I hope your readers will feel free to reach out to me directly if they have any questions.
This interview was sponsored by FronteraSky and produced by Iraq Oil Report's advertising division.