Insurgency continues targeting energy infrastructure
IS militants are exploiting major security gaps in northern Iraq to blow up electricity towers and target security forces.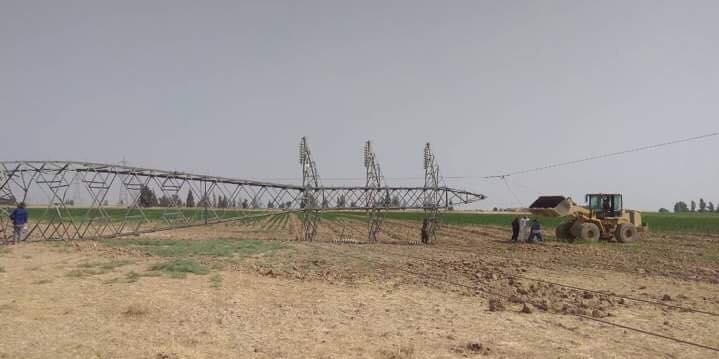 Kirkuk electricity workers repair a tower that was downed by an IED on Aug. 4, 2018. (STAFF/Iraq Oil Report)
KIRKUK - Militants of the self-proclaimed Islamic State (IS) group are continuing their grinding campaign of guerrilla warfare, as under-resourced security forces struggle to control a band of volatile territory across northern Iraq.
The insurgent attacks echo the strategy employed by the militants in 2012 and 2013, when they first held territory, and used asymmetric tactics to ruin the morale of security forces and undermine public faith in the government's ability to keep citizens safe and provide them with basic services.
This content is for
registered users
. Please
login
to continue.
If you are not a registered user, you may purchase a
subscription
or sign up for a
free trial
.