The new coronavirus (COVID-19) outbreak is posing a serious challenge to Iraq and its oil sector at a crucial moment of political transition.
So far, senior health officials said, five people in Iraq have tested positive: an Iranian student in Najaf and a family of four in Kirkuk who recently visited Iran. Iran has seen a sharp rise in the reported deaths from COVID-19 in the last week.
While Iraq's oil production has not been affected so far, foreign and national oil companies are making contingency plans for logistical disruptions, and some have already faced difficulty rotating foreign staff into the country.

On Feb. 24, Health Minister Jafar Sadiq Allawi announced a ban on travel to China, Iran, Japan, South Korean, Thailand, Singapore, Italy, Kuwait and Bahrain; a ban on travelers from Kuwait and Bahrain; and an extension of the ban on travelers from Iran and China.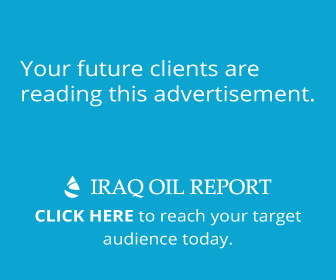 A government directive on Feb. 26 ordered schools, universities and cafes to close nationwide until March 7 and public gatherings to be halted. Schools and universities in the semiautonomous Kurdistan region will be closed until March 10, according to a statement from the region's Council of Ministers.
Foreign workers at Iraq's largest oil fields have not been evacuated as of Feb. 25, according to several industry officials in Basra. Chinese workers who left Iraq before the outbreak are still banned from re-entering the country, said Khalid Wahim, the media director of the state-run Missan Oil Company (MOC). Ali Khudair Abbas, the the director of the state-run Dhi Qar Oil Company (DQOC), said in a statement that this policy is now extending to oil workers from other countries.
"Staff from foreign companies working in oil fields and sites [who have left Iraq] will not be allowed to re-enter the country during this phase, in compliance with the governmental and ministerial instructions," Abbas said.
Chinese workers who were living in Iraq before the outbreak have remained in the country and are able to work as normal, according to several Iraqi and industry officials; however, they are unable to leave their work site, according to Wahim.
Along with the provincial health department, MOC is "deploying medical teams in the field to conduct periodic tests, and a primary quarantine center was prepared in Halfaiya and Buzurgan fields in case of infected patients," Wahim said.
A Dhi Qar Health Department official said on Feb. 26 that two samples taken from patients suspected of being infected with COVID-19 were sent to Baghdad from the province for testing. A day later, the results of the testing came back negative, Dhi Qar Health Director General Dr. Abdul Hussain Al-Jabri said in an interview.
As a public health precaution, the use of finger print registration was stalled in the province, face masks are being distributed, and a Nassiriya burn unit had been converted into a quarantine center for those suspected of COVID-19 exposure, according to a medical official.
Adding to the sense of a growing crisis is the Iraqi government's own deep paralysis. Parliament failed to achieve quorum Thursday for a vote on the proposed Cabinet of Mohammed Allawi, who has been designated Iraq's next prime minister by President Barham Salih; a new session has been scheduled for Saturday.
First on the agenda of any new Cabinet will be dealing with public anxieties over food and fuel shortages and the limited capacity of the country's health sector to deal with a potential spike in COVID-19 cases.
On Feb. 24, Basra Governor's Office announced the renewal of a ban on Iranians entering Iraq via Shalamcha border crossing and Basra airport for 15 days. Iraqis re-entering from Iran are now supposed to undergo medical examinations before being allowed entry.
Missan Deputy Governor Khasib al-Hajaj said that al-Shaib border port was closed to travelers to prevent the spread of the virus, although Iraqi travelers returning from Iran will be allowed to re-enter, pending medical examinations. Traders were reportedly still bringing goods through al-Shaib border crossing in Basra and Mahran port in Wassit.
"The only port in Missan province is al-Shaib port and it is completely shut down," Hajaj said. "No Iranian travelers or foreigners are allowed to cross."
Thermal cameras have been put in place to monitor those entering from Wasit or Najaf, said Director of Missan Health Department Dr. Ali al-Alaq.
"Medical teams continue to follow up on the foreign workers in the investment companies in the oil fields, and provided an isolation hall for the suspected or infected cases," said Missan Health Department Media Director Mohammed al-Kinani.
The Kurdistan Regional Government (KRG) announced the closure of its border crossings with Iran on Feb. 24. The border closures initiated a run on gas stations in Erbil and Sulaimaniya on Monday, and shoppers were reportedly bulk-buying basic products.
Ali Tofiq, director of Parwezkhan Border-crossing, said in an interview that 24 hours after closing the border crossings, the KRG Council of Ministers decided to reopen them for trucks that carry oil products and other goods. Now, the exchange is slower due to some extra checking processes.
Daban Mohammed, an MP from the Gorran party, said oil product supplies are now widely available again throughout Kurdistan.
In a Feb. 26 statement, the KRG Council of Ministers said "the KRG will screen domestic and international tourists entering the Kurdistan Region, in addition to limiting their movements. No one will be permitted to enter the Kurdistan Region without the required medical checks."
An Erbil airport official said flights from Iran and Najaf have been cancelled and authorities are enforcing a ban on travelers from Iran, Italy, South Korea and Singapore.
Cathy Otten and Rawaz Tahir reported from Erbil. Jassim al-Jabiri and Ali al-Aqily reported from Basra. Jewdat al-Sa'idi reported from Amara. Mohammed Hussein reported from Sulaimaniya. Iraqi staff reporting from Baghdad, Kirkuk, and Nassiriya are anonymous for their security. Amir Ali reported from Khanaqin.
Iraq Oil Report Attribution Policy
All sources quoted or referenced spoke to Iraq Oil Report directly and exclusively, unless stated otherwise. Iraq Oil Report typically grants anonymity to sources that can't speak without risking their personal safety or job security. We only publish information from anonymous sources that we independently corroborate and are important to core elements of the story. We do not provide anonymity to sources whose purpose is to further personal or political agendas.
Iraq Oil Report Commitment to Independence
Iraq Oil Report strives to provide thoroughly vetted reporting and fair-minded analysis that enables readers to understand the dynamic events of Iraq. To meet this goal, we always seek to gather first-hand information on the ground, verify facts from multiple angles, and solicit input from every stakeholder involved in a given story.
We view our independence as an integral piece of our competitive advantage. Whereas many media entities in Iraq are owned or heavily influenced by political parties, Iraq Oil Report is wholly owned by several of its employees. In a landscape that is often polarized and politicized, we are able to gather and corroborate information from an unusually wide array of sources because we can speak with all of them in good faith.
To fund this enterprise, Iraq Oil Report depends on revenue from both advertising and subscriptions. Some of our advertisers and subscribers ‐ including companies, governments, and NGOs ‐ are also subjects of our reporting. Consistent with journalistic best practices, Iraq Oil Report maintains a strict firewall that removes business considerations from editorial decision-making. When we are choosing which stories to report and how to write them, our readers always come first.